[Home]
[Bolton]
[Index]
[Gallery]
[Webcam]
[Updated]
[Walk]
[Drive]
[Links]
Bank Moor
Bank Moor leads down from the junction of Churchgate, Bradshawgate and Deansgate. Bank Moor is formed from Bank Street at the top and Manor Street.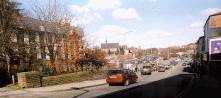 18k GIF 74k JPEG View north from Bank Moor March 2000
To Folds Road.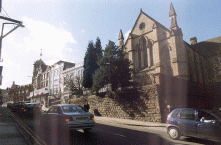 Towards the Churchgate junction.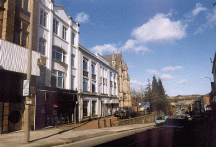 28k GIF 88k JPEG View down Bank Moor March 2000
Towards Folds Road and Bow Street.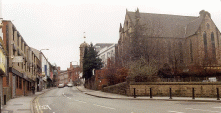 21k GIF 66k JPEG Bank Moor viewed from the northern end March 2000
The Croal runs under this point.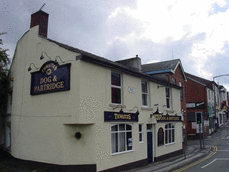 31k GIF 75k JPEG Dog and Partridge September 2003
Here in Manor Street (no 22) is the Dog and Partridge pub. http://www.dogandpartridgepub.com/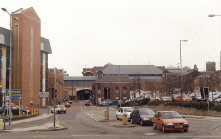 22k GIF 67k JPEG Bow street view towards Bridge Street April 2000
Leading to Bridge Street.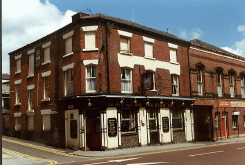 33k GIF 101k JPEG Star public house Bow Street May 2000
An old traditional public house in Bow Street.


You may also go back the way you came by hitting your browsers BACK button.

Please email the webmaster to request additional depth, detailing what you want to see.

DISCLAIMER: Errors and Omissions Excepted.

[Home] [Bolton] [Index] [Gallery] [Webcam] [Updated] [Walk] [Drive] [Links]