[Home]
[Bolton]
[Index]
[Gallery]
[Webcam]
[Updated]
[Walk]
[Drive]
[Links]
Blackburn Road
The A666 Blackburn Road connects from Higher Bridge Street in the south to Astley Bridge and beyond.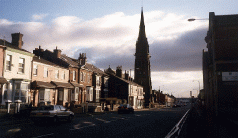 25k GIF 62k JPEG Blackburn Road view south February 2000
The view towards the town centre.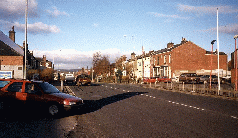 25k GIF 66k JPEG Blackburn Road view north February 2000
Looking towards the junction with Moss Bank Way and Crompton Way.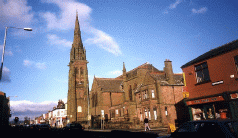 23k GIF 71k JPEG Iron Church Blackburn Road February 2000
This is an antiques centre. It is the former Congregational Church paid for by William Lever.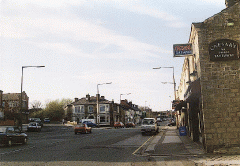 28k GIF 111k JPEG Blackburn Road mid north view May 1999
View towards Astley Bridge.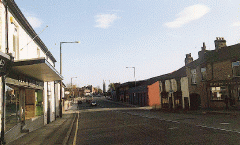 25k GIF 104k JPEG Blackburn Road mid south view May 1999
The iron Church spire can just be seen.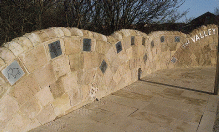 This wall borders the Valley complex.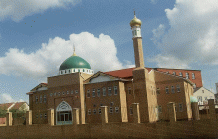 Just off the junction of Halliwell Road and Blackburn Road is this Mosque on Prospect Street.





Please email the webmaster to request additional depth, detailing what you want to see.

DISCLAIMER: Errors and Omissions Excepted.

[Home] [Bolton] [Index] [Gallery] [Webcam] [Updated] [Walk] [Drive] [Links]