[Home]
[Bolton]
[Index]
[Gallery]
[Webcam]
[Updated]
[Walk]
[Drive]
[Links]
Orlando
The area is also known as Rose Hill.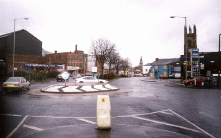 20k GIF 51k JPEG Thynne Street northern end February 2000
The tower of Trinity Street church is clearly visible. This leads on to Trinity Street. On the left of this picture is Thistlethwaites, a long established family firm of tyre specialists. They have a web site at http://www.thistlethwaitestyres.co.uk/.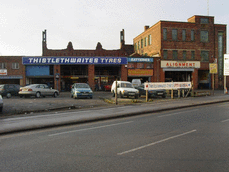 29k GIF 96k JPEG Thistletwaites Tyres after demolition of Hick Hargreaves December 2002
Still open, Hick Hargreaves no longer to the rear this business.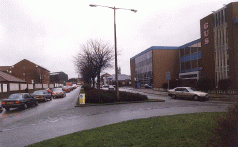 24k GIF 58k JPEG Thynne Street view north February 2000
Mid way down Thynne Street is a catalogue warehouse for GUS (Great Universal Stores) on the right hand side. This view is taken facing the same way as the picture above, you may be able to make out the tower of Trinity Street church.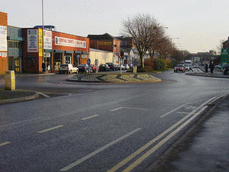 32k GIF 122k JPEG Orlando view south December 2002
From Thistlethwaites.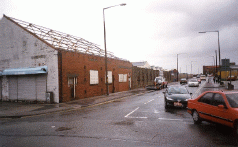 25k GIF 60k JPEG Thynne Street southern view February 2000
This view is opposite Orlando Bridge and taken down Thynne Street facing Nelson Street in the south easterly direction.





Please email the webmaster to request additional depth, detailing what you want to see.

DISCLAIMER: Errors and Omissions Excepted.

[Home] [Bolton] [Index] [Gallery] [Webcam] [Updated] [Walk] [Drive] [Links]