[Home]
[Bolton]
[Index]
[Gallery]
[Webcam]
[Updated]
[Walk]
[Drive]
[Links]
Spring and Port wine
This play by Bill Naughton was turned into a film in 1970 starring James Mason. Bolton is where the story is set, and was used as the location and the rest of this page has pictures of locations used in the film. A web page set up by a dedicated fan of the film is available at http://springandportwine.users.btopenworld.com/ which is more comprehensive.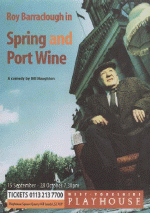 Recently the play has been at the Leeds Playhouse starring Roy Barraclough and the promotional photography was done at Bolton. This is the promotional flyer, in the background is the unmistakable town hall.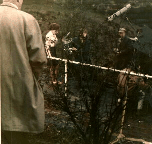 25k GIF 38k JPEG During filming c 1970 Hilda Markow
This was taken during the filming of the steps.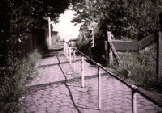 22k GIF 34k JPEG Steps to Top 'o'th' Gorses January 1973 Marian Junck
These are the steps in the picture above, photo taken from the bottom of the steps.


Some other locations can be seen on the Queens Park page.

Bryn Willetts who originally brought my attention to the film's heritage has set up a web site at http://springandportwine.users.btopenworld.com/ which is more comprehensive.

DISCLAIMER: Errors and Omissions Excepted.

[Home] [Bolton] [Index] [Gallery] [Webcam] [Updated] [Walk] [Drive] [Links]