[Home]
[Bolton]
[Index]
[Gallery]
[Webcam]
[Updated]
[Walk]
[Drive]
[Links]
Northern end of Bradshawgate
Bradshawgate contains a number of shops and bars.
Smalls Army Stores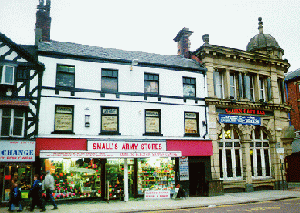 Permission was not granted to obtain pictures within this store, one of a number who refused! They now have a web site at http://www.shavercentre.co.uk/. On the right of Small's, is Corks Wine Bar, a long narrow bar, selling more than just wine.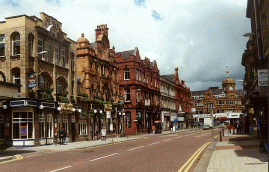 38k GIF 99k JPEG Bradshawgate view north May 2000
This is a more up to date view, but not much has changed.


Go left into Crompton Place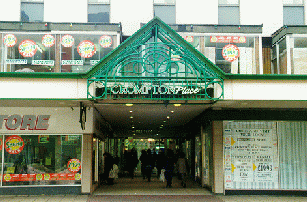 Go north to Deansgate and Churchgate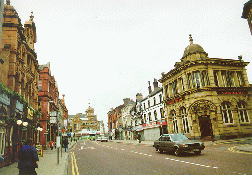 You can go into Deansgate or into Churchgate, to St. Peter's church. A number of Bolton's buildings have domes, Cork's on the right of this picture, in the centre distance is Preston's, and along Deansgate into the centre, you'll see many such examples. Yate's Wine Lodge is on the far left of this picture. The street just before Corks is Silverwell Street.


Go to Nelson Square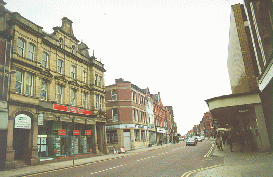 Nelson Square leading to St. Andrews Court and Exchange Street. In this area was Fold Street, which is shown in Old Bolton 2 pictures.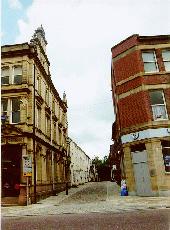 On the right is a street, this is Wood Street, in which is the birthplace of William Lever, one of Bolton's most internationally famous 'sons'.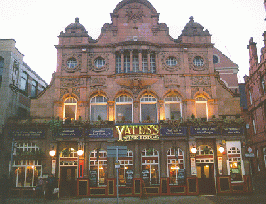 Yates' Wine Lodge. Again it sells more than just wine. Some while ago, sawdust used to be scattered on the floor.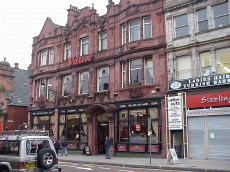 37k GIF 164k JPEG Maxims, Bradshawgate December 2000
Next door to Yate's is Maxim's, which used to be the Fleece Hotel.


You may also go back the way you came by hitting your browsers BACK button.

Please email the webmaster to request additional depth, detailing what you want to see.

[Home] [Bolton] [Index] [Gallery] [Webcam] [Updated] [Walk] [Drive] [Links]

DISCLAIMER: Errors and Omissions Excepted.