[Home]
[Bolton]
[Index]
[Gallery]
[Webcam]
[Updated]
[Walk]
[Drive]
[Links]
Virtual Walk - Nelson Square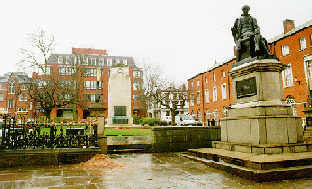 The flower gardens in Nelson Square were laid out in 1893. There is a war memorial here and a statue of Samuel Crompton.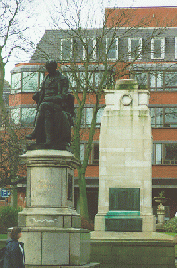 This statue was erected by public subscription in 1862, paid for by millworkers in recognition of his services both to the town and to the industry. Behind the statue is Provincial House, home to an insurance company. There are some old pictures of the original Provincial House in pictures of old Bolton.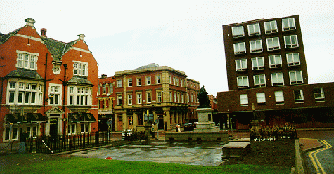 Bradshawgate runs along the eastern edge of the square. On the left is the bar area of the Pack Horse Hotel.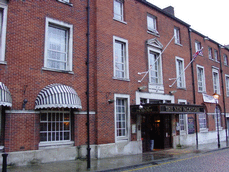 39k GIF 174k JPEG Packhorse Hotel and public house February 2003
.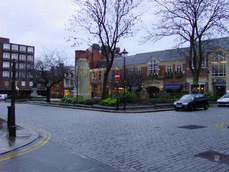 36k GIF 136k JPEG Nelson Square refurbished February 2003
'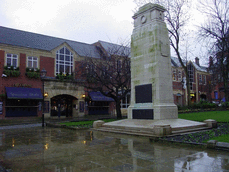 34k GIF 135k JPEG Nelson Square memorial February 2003
.





Go north along Bradshawgate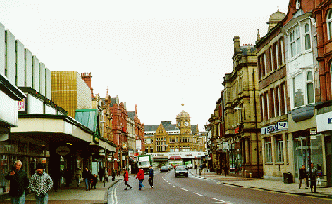 This will take you to Churchgate and Deansgate, or into Crompton Place.


Go south along Bradshawgate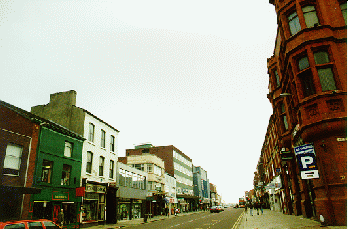 Which leads past Great Moor Street onto Trinity Street and Bolton Metropolitan College.


Go into St. Andrews Court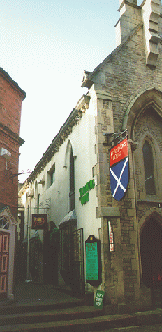 Containing a variety of shops, leading to Exchange Street.


Go into Exchange Street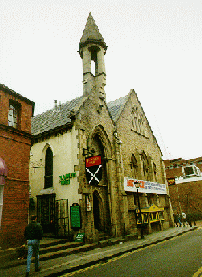 Go into Exchange Street leading towards Victoria Square.


You may also go back the way you came by hitting your browsers BACK button.

Please email the webmaster to request additional depth, detailing what you want to see.

DISCLAIMER: Errors and Omissions Excepted.

[Home] [Bolton] [Index] [Gallery] [Webcam] [Updated] [Walk] [Drive] [Links]