[Home]
[Bolton]
[Index]
[Gallery]
[Webcam]
[Updated]
[Walk]
[Drive]
[Links]
Four Gates
This lies between Wingates and M61 junction 6. Here is Jaguar Services, http://www.jags-r-us.co.uk.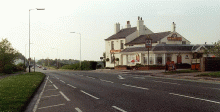 18k GIF 58k JPEG A6 Chorley Road view west April 2000
This view is towards M61 junction 6.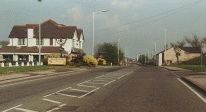 18k GIF 55k JPEG A6 Manchester Road view east April 2000
This view is towards Wingates.


14k GIF 40k JPEG Four Gates view into Dicconson Lane April 2000
This takes you down out of Bolton. There used to be a Toll Bar here at Dicconson Lane, dated around 1753.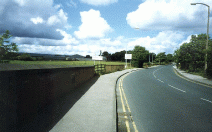 21k GIF 54k JPEG Dicconson Lane view to Fourgates April 1999
View over the boundary into Westhoughton.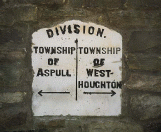 19k GIF 52k JPEG Boundary sign between Aspull and Westhoughton April 1999
On the bridge that runs over Borsdane Brook. The brook runs though Borsdane Wood, half of which is in Bolton.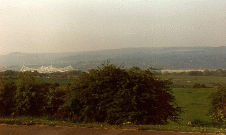 23k GIF 64k JPEG Reebok view from Fourgates May 2000
Please email the webmaster to request additional depth, detailing what you want to see.
DISCLAIMER: Errors and Omissions Excepted.
[Home] [Bolton] [Index] [Gallery] [Webcam] [Updated] [Walk] [Drive] [Links]