[Home]
[Bolton]
[Index]
[Gallery]
[Webcam]
[Updated]
[Walk]
[Drive]
[Links]
Wingates
Mid way between junction 6 and junction 5 along the A6 is Wingates, famous for the Wingates Brass Band formed in 1873, also known as the Wingates Temperance Band. They have a web site at http://www.wingatesband.co.uk/. New site http://www.wingatesband.org/. Wingates Lane also leads on to Lostock, and the next place east along the A6, close to (via) Chew Moor, is Chequerbent. West is Four Gates.

The name is believed to mean 'a gate for the wind', and it seems likely as this is in an exposed position above Westhoughton. It has also been known as Win-yate and Windyates.

The A6 is a former Roman Road leading to Blackrod where there is some additional detail about a Roman camp.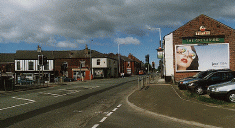 This view is westward into Wingates.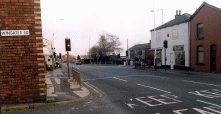 20k GIF 65k JPEG A6 Manchester Road from Wingates March 2000
This picture is of Wingates Square and is taken facing east towards Chequerbent.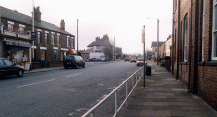 20k GIF 63k JPEG A6 Chorley Road from Wingates March 2000
In the direction of M61 junction 6.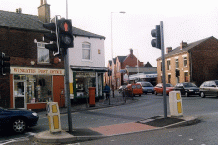 25k GIF 79k JPEG Wingates Post Office top of Church Street March 2000
With Wingates Chippy adjoining, facing towards Wingates Square.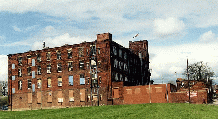 22k GIF 67k JPEG Victoria Mill Wingates April 1996
This mill is now home to Ames (Europe), but it was once part of the Great Lever Spinning Company Ltd.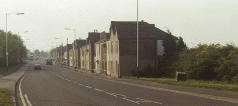 19k GIF 37k JPEG View west from Wingates along Chorley Road May 2000
View in the direction of Four Gates.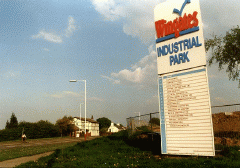 29k GIF 90k JPEG Wingates Industrial Park April 2000
Here is located DABS Direct as well as a number of other businesses, Bernstein, the Royal Mail, Riva to name but a few.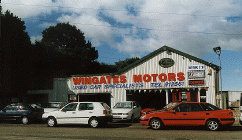 23k GIF 141k JPEG Wingates Motors, Wingates, September 2001
One business established 30 years is Wingates Motors and the business has local family connections going back many more years. The manager, Philip Pages' grandfather was Herbert Page, Manager of the Pretoria Pit. He was the first man down after the disaster. Philip's father, Sidney Page, His shop (empty now at the bottom of Market St) sold the first television in Westhoughton.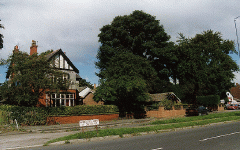 Wingates lane connects through to Lostock.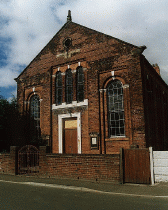 26k GIF 145k JPEG Dixon Street Chapel September 2001
On Dixon Street, Wingates.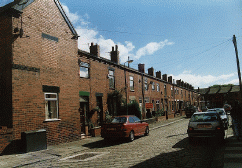 30k GIF 181k JPEG Aireworth Street, Wingates, September 2001
This street off Dixon Street in Wingates does not seem to have changed, save newer cars and the cabling and satellite dishes of technology.


Please email the webmaster to request additional depth, detailing what you want to see.

DISCLAIMER: Errors and Omissions Excepted.

[Home] [Bolton] [Index] [Gallery] [Webcam] [Updated] [Walk] [Drive] [Links]