[Home]
[Bolton]
[Index]
[Gallery]
[Webcam]
[Updated]
[Walk]
[Drive]
[Links]
Chequerbent
Where the A58 and A6 cross, between junction 5 and Westhoughton, Wingates and Hulton Lane Ends. This former mining areas name is thought to be derived from Saxon 'Ceacca' and Old English 'beonet', bent, a coarse moorland grass. The first part could also have been derived from the Old English 'ceacce', Old English for a hillock.

To M61 junction 5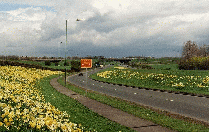 The roadside is maintained by a local garden centre. This is towards M61 junction 5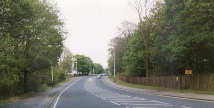 19k GIF 65k JPEG A6 Manchester Road Over Hulton 1999
On the right of this picture is the northern boundary of Hulton Park, currently a private estate, and is taken in the direction of Hulton Lane Ends.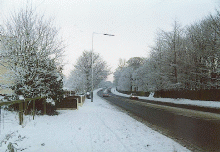 29k GIF 132k JPEG Manchester Road top of Hulton Park view east January 2001
Similar view, different season.


South west of here is Daisy Hill.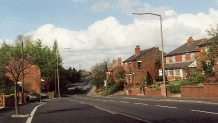 This leads to Daisy Hill and into Westhoughton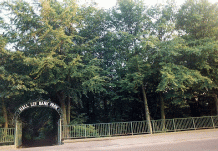 30k GIF 136k JPEG Hall Lee Bank Park north entrance 1996
This narrow mixed woodland leads down to Daisy Hill. The 1849 Ordnance Survey Map shows a moated site on the south side of Park Road, east of the brook. All traces of the moat have gone, as well as the remains of the Hall and Lee Hall Farm. This could have been the site of the "Abbey's Grange by Conware". It was an ancient site and a house of significant importance.





Please email the webmaster to request additional depth, detailing what you want to see.

DISCLAIMER: Errors and Omissions Excepted.

[Home] [Bolton] [Index] [Gallery] [Webcam] [Updated] [Walk] [Drive] [Links]