[Home]
[Bolton]
[Index]
[Gallery]
[Webcam]
[Updated]
[Walk]
[Drive]
[Links]
Hulton Lane Ends, Four Lane Ends
Hulton Lane Ends is locally sometimes called Four Lane Ends, although originally it was simply known as Lane Ends, but there is a reference to a hamlet called Four Lane Ends in this area. The A6 and A579 cross, Hulton Park (private) and Atherton lying south of here, north is Whitegate Brow, east is junction 4 of the M61, to an area once known as Middle Hulton, and through to Little Hulton, west is Chequerbent. The name of Hulton appears to be derived from the Old English 'hyll' and 'tun' meaning settlement on a hill.

Geoffrey Hulton used to live on the estate until he died in 1992. His ancestor William Hulton assisted in the building of the Bolton to Leigh railway with George Stephenson.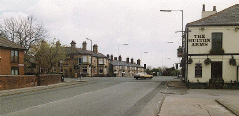 23k GIF 86k JPEG Hulton Lane Ends and Hulton Arms May 1999
The Hulton Arms.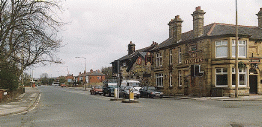 28k GIF 100k JPEG St. Helens Road view north from Hulton Lane Ends May 1999
To Whitegate Brow.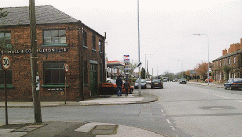 25k GIF 99k JPEG Manchester Road view west from Hulton Lane Ends May 1999
To Chequerbent.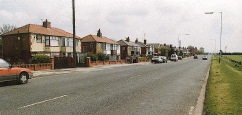 22k GIF 89k JPEG Salford Road view east from Hulton Lane Ends May 1999
To junction 4 of the M61 and Little Hulton.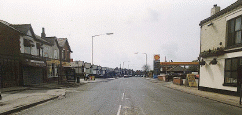 21k GIF 75k JPEG Newbrook Road view south from Hulton Lane Ends May 1999
Down Newbrook Road.

On the corner of Newbrook Road and Salford Road is the Northwest Fireplace Centre with a web site at http://www.northwestfireplaces.co.uk/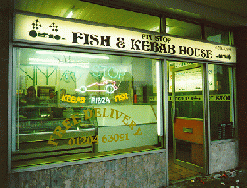 39k GIF 95k JPEG Pitstop takeaway store front 1995
This long established take away is just south of the junction down Newbrook Road and is well worth a visit. Besides kebabs and fish and chips, there is a selection of pizzas.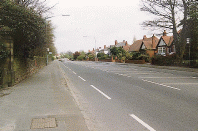 21k GIF 104k JPEG Newbrook Road north view past Hulton Park May 1999
Hulton Park on the left.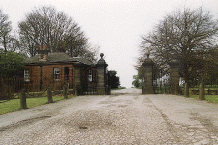 Private park.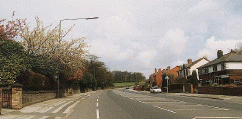 22k GIF 93k JPEG Newbrook Road view north to Hulton Park May 1999
North to Hulton Lane Ends.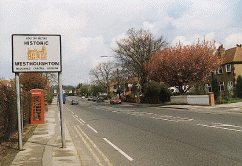 32k GIF 138k JPEG Newbrook Road southernmost end view north May 1999
Behind this picture is Atherton, also lesser known as Chowbent.





Please email the webmaster to request additional depth, detailing what you want to see.

DISCLAIMER: Errors and Omissions Excepted.

[Home] [Bolton] [Index] [Gallery] [Webcam] [Updated] [Walk] [Drive] [Links]