[Home]
[Bolton]
[Index]
[Gallery]
[Webcam]
[Updated]
[Walk]
[Drive]
[Links]
Lostock
This name could have been derived from the Old English 'hlose' meaning pig or swine, and 'stoc' meaning sty. Another possible derivation may be from the Celtic, the Welsh name for beaver is 'llostog' and may refer to a river where beavers were found, and a third but unexplained meaning is 'a tree trunk floating on a stream'.

BAE Systems formerly British Aerospace Matra Dynamics, once the deHavilland Aircraft manufacturers have a facility on the large industrial estate.

Bolton Industrial Doors manufacturing and service is also at Lostock http://www.bolton-industrial-doors.co.uk/

Lostock History, http://www.lostockvillage.co.uk/

Lostock Residents group http://www.lostockresidentsgroup.org.uk/

Lostock lies between Horwich and Middlebrook, Wingates and Lostock Junction.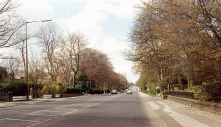 26k GIF 105k JPEG Chorley New Road western section view west April 2000
Along Chorley New Road.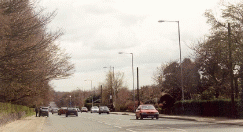 26k GIF 74k JPEG Chorley New Road western section view east April 2000
To Lostock.





Please email the webmaster to request additional depth, detailing what you want to see.

DISCLAIMER: Errors and Omissions Excepted.

[Home] [Bolton] [Index] [Gallery] [Webcam] [Updated] [Walk] [Drive] [Links]