[Home]
[Bolton]
[Index]
[Gallery]
[Webcam]
[Updated]
[Walk]
[Drive]
[Links]
Lostock Junction
Between Chew Moor and Beaumont Road, the derivation being mentioned in Lostock.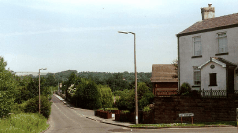 27k GIF 63k JPEG Lostock Junction Road West June 2000
Straight on or right takes you to Beaumont Road .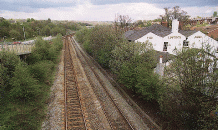 28k GIF 159k JPEG Lostock Arms at Lostock Junction May 1999
The rail line giving rise to the place name.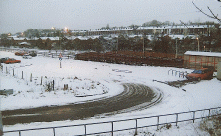 25k GIF 119k JPEG Lostock Rail station in the snow January 2001
From the rail bridge during snow.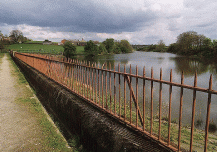 Rumworth Lodge.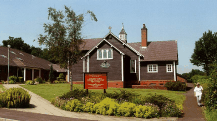 24k GIF 94k JPEG Lostock Parish Church June 2000
The parish church.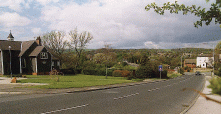 21k GIF 100k JPEG View to Lostock Junction from Tempest Road May 1999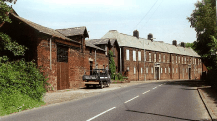 This building is disused and shortly to be demolished. Originally built in 1870 as Lostock Industrial School, it passed under the control of the local education authority in 1925. This open air school had facilities including an indoor swimming pool and dormitories for up to 100 pupils. In 1986 it changed to teaching children with special needs, and closed in 1995. (There are two more pictures at the bottom of this page) Chew Moor is behind you in this picture.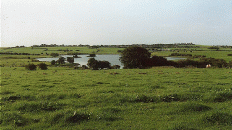 25k GIF 121k JPEG Rumworth Lodge from Junction Road West, Lostock Junction September 2000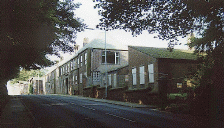 25k GIF 117k JPEG Lostock School before demolition September 2000
The view up from the junction.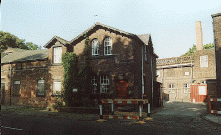 23k GIF 114k JPEG Lostock School before demolition September 2000
The building in the foreground is the caretakers cottage.





Please email the webmaster to request additional depth, detailing what you want to see.

DISCLAIMER: Errors and Omissions Excepted.

[Home] [Bolton] [Index] [Gallery] [Webcam] [Updated] [Walk] [Drive] [Links]