[Home]
[Bolton]
[Index]
[Gallery]
[Webcam]
[Updated]
[Walk]
[Drive]
[Links]
Grimeford
The derivation for this name has two possible sources. From the Old English 'grendel' meaning a gravelly place, or 'a ford across a river' where indeed the River Douglas passes.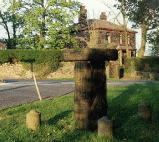 21k GIF 98k JPEG Headless cross at Grimeford 1996
This is the headless cross at Grimeford.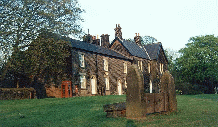 25k GIF 82k JPEG Grimeford Village stocks May 1996
South of here is Blackrod.
East of here is Horwich.

Please email the webmaster to request additional depth, detailing what you want to see.
DISCLAIMER: Errors and Omissions Excepted.
[Home] [Bolton] [Index] [Gallery] [Webcam] [Updated] [Walk] [Drive] [Links]