[Home]
[Bolton]
[Index]
[Gallery]
[Webcam]
[Updated]
[Walk]
[Drive]
[Links]
Hall'ith'Wood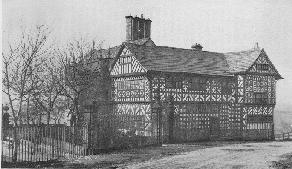 The oldest part of this building dates back to 1483, additions were made in 1591 and 1648. Samuel Crompton invented his Spinning Mule in this building, and in memory of that Lever bought this building and opened it as a textile museum on July 23rd 1902.
The museum is open for private visits by arrangement, and on cerain special days, the details are at www.boltonmuseums.org.uk.
Hall'Ith'Wood lies just off Crompton Way.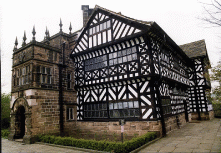 It was in the roofspace of the building where Samuel carried out his work in secret.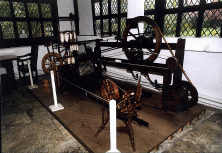 This is not the original, but a working model of the spinning mule he invented.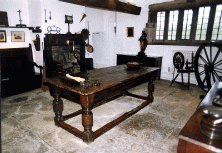 The ground floor kitchen and the corner leads to the buttery.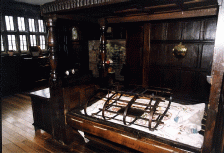 On the second floor this is typical of the bedrooms of Samuel's time.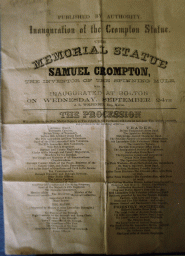 This original leaflet details the events of the unveiling of his memorial statue in Nelson Square. The JPEG is very large, but readable.


A full index is available to all these pages.

DISCLAIMER: Errors and Omissions Excepted.

[Home] [Bolton] [Index] [Gallery] [Webcam] [Updated] [Walk] [Drive] [Links]