[Home]
[Bolton]
[Index]
[Gallery]
[Webcam]
[Updated]
[Walk]
[Drive]
[Links]
Lever Edge Lane
Down from Morris Green, taking you to Great Lever.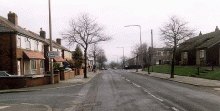 19k GIF 70k JPEG View east down Lever Edge Lane March 2000
To Great Lever.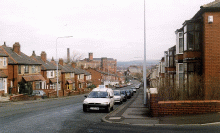 22k GIF 74k JPEG View north down Higher Swan Lane March 2000
Please email the webmaster to request additional depth, detailing what you want to see.
DISCLAIMER: Errors and Omissions Excepted.
[Home] [Bolton] [Index] [Gallery] [Webcam] [Updated] [Walk] [Drive] [Links]