[Home]
[Bolton]
[Index]
[Gallery]
[Webcam]
[Updated]
[Walk]
[Drive]
[Links]
Morris Green
Morris Green is at the top of Lever Edge south of Daubhill.

There are some pictures of Lever Edge Lane from 1949 in the then and now pages.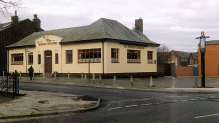 22k GIF 71k JPEG Morris Dancers Public house, Morris Green March 2000
Named after the area.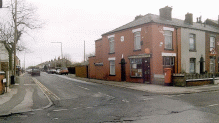 21k GIF 71k JPEG Lever Edge Lane from Morris Green March 2000
Leading down Lever Edge Lane.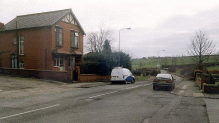 21k GIF 61k JPEG View south from Morris Green towards Plodder Lane March 2000
This narrow track road leads through to Plodder Lane. It goes past the Hayward sports and leisure centre, phone number 01204 656819.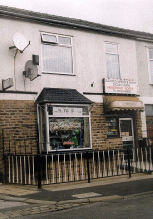 29k GIF 95k JPEG Morris Green 9 to 9 shop March 2000
The local corner shop stocks all manner of electrical items, even coloured bulbs to order. They have a web site at http://www.e-bolton.co.uk/01204653442/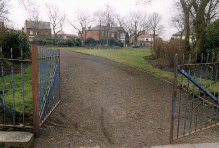 At the side of the pub.


In Morris Green Lane is Jennies Pet Store at http://www.jenniespetstore.co.uk/




Please email the webmaster to request additional depth, detailing what you want to see.

DISCLAIMER: Errors and Omissions Excepted.

[Home] [Bolton] [Index] [Gallery] [Webcam] [Updated] [Walk] [Drive] [Links]