[Home]
[Bolton]
[Index]
[Gallery]
[Webcam]
[Updated]
[Walk]
[Drive]
[Links]
Leverhulme Park
Another of Lord Leverhulme's gifts to the people of Bolton, this is the largest park area within Bolton with football fields, 5-a-side football pitches, and a running and athletics ground as well as nature walks and picnic areas. It is bounded by Darcy Lever, Haulgh and Breightmet.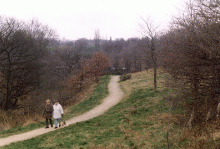 27k GIF 93k JPEG Lever Park nature trail March 2000
This is one of the nature trails looking towards the Tonge valley in Darcy Lever.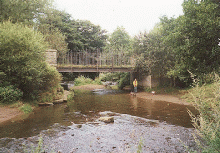 33k GIF 184k JPEG Bridge in Leverhulme Park August 2000
The track over the bridge leads deeper into the park.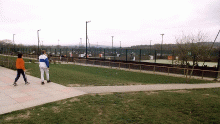 17k GIF 66k JPEG Lever Park 5-a-side football pitches March 2000
Popular with many.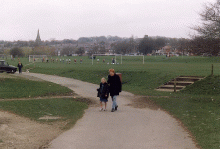 24k GIF 70k JPEG Lever Park football grounds March 2000
For more traditional football games, the steeple of St James's Church in Stephens Street, Breightmet, and Harwood can be seen on the horizon.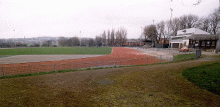 18k GIF 67k JPEG Lever Park running track March 2000
This is where the Bolton United Harriers and Athletics club train and compete on home ground, they have a web site at http://www.boltonharriers.org.uk/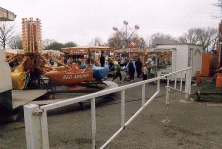 26k GIF 93k JPEG Fair in Lever Park March 2000
Occasionally one of the car parks is turned into a fairground. The park is also the venue for the annual Bolton Show usually held in August each year.





Please email the webmaster to request additional depth, detailing what you want to see.

DISCLAIMER: Errors and Omissions Excepted.

[Home] [Bolton] [Index] [Gallery] [Webcam] [Updated] [Walk] [Drive] [Links]