[Home]
[Bolton]
[Index]
[Gallery]
[Webcam]
[Updated]
[Walk]
[Drive]
[Links]
Haulgh, Bolton
This name was spelled Halgh in 1332, and is derived from the Old English 'halh', meaning a plot of flat alluvial land by a river.

There is a web site run by people living and working in the area at http://www.thehaulgh.ws/

An adjacent area is Bury New Road - Mill Hill.

Go to Springfield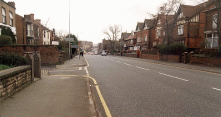 21k GIF 68k JPEG View south down Bradford Street towards Manchester Road April 2000
You can see down the road the top of Bolton Community College http://www.bolton-community-college.ac.uk/ and before that in the distance, the dip in the road under which St. Peters Way runs.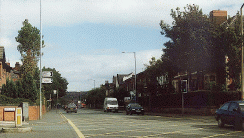 26k GIF 109k JPEG Bradford Street view north west September 2000
North west is Breightmet.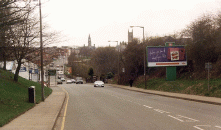 21k GIF 68k JPEG Bury Road west view west March 2000
This view from Bury Road, looking west into the Haulgh, you can see the clock tower of the town hall, on the right is Tonge Bridge in the dip. The road rises towards the right into Bury New Road, or left (out of shot) to Bradford Street seen above.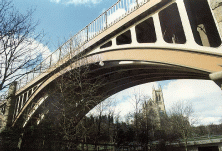 29k GIF 124k JPEG St Peters viewed under rail bridge
This is from the end of Castle Street, St. Peters can be seen in Churchgate.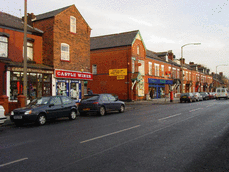 31k GIF 110k JPEG Castle Street northern side December 2002
View out of town to one of the main late night chemists in Bolton.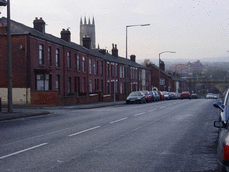 33k GIF 104k JPEG Castle Street southern side December 2002
A view into town.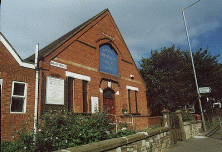 30k GIF 160k JPEG Bolton Spiritualist Church September 2000
They have a web site at http://www.boltonspiritualists.co.uk/ with further inforamtion and pictures. An older version of the site (no longer updated) is also available with some older pictures at http://www.bolton-spiritualists.freeserve.co.uk/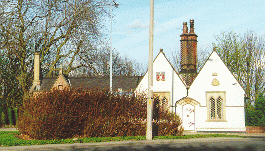 37k GIF 81k JPEG Two Cats, Fred Dibnah's house April 1996
Local celebrity Fred Dibnah lives here. He's well known in the UK for his chimney demolition work.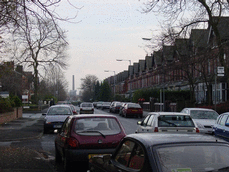 Please email the webmaster to request additional depth, detailing what you want to see.
DISCLAIMER: Errors and Omissions Excepted.
[Home] [Bolton] [Index] [Gallery] [Webcam] [Updated] [Walk] [Drive] [Links]