[Home]
[Bolton]
[Index]
[Gallery]
[Webcam]
[Updated]
[Walk]
[Drive]
[Links]
Little Lever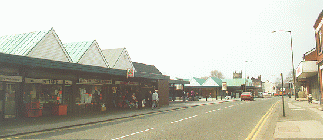 This was once a tiny manor, apparently mentioned in the Domesday Book of 1086 [I have been unable to find any reference]. Today, Little Lever is mainly a residential area, but was once also a mining area, the earliest record pit in 1370. In this picture, the shopping centre is on the left, with shops also lining the road on the right. Just right of centre is the tower of the church, St. Matthew's.

When the plague was sweeping England, a third of the population of Little Lever was wiped out in 1623.

North west of here is Breightmet, west is Darcy Lever and Moses Gate.


15k GIF 65k JPEG Little Lever crest in shopping centre January 2001
This is on the wall facing the main street, Market Street and High St.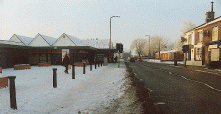 20k GIF 89k JPEG Little Lever shopping area January 2001
Alternate view.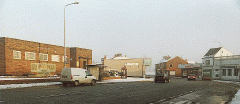 18k GIF 70k JPEG Little Lever Library and mini market January 2001
This is at the western end and the border with Radcliffe. The mini market contains a number of stalls open daily.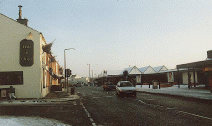 19k GIF 86k JPEG Little Lever Market St view west January 2001
Facing the main centre.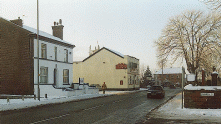 24k GIF 110k JPEG Church Inn Little Lever January 2001
With the church tower behind it.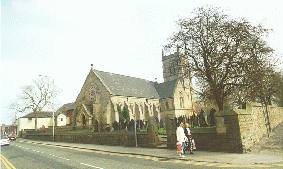 North west of here is Breightmet, west is Darcy Lever and Moses Gate.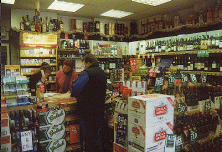 32k GIF 157k JPEG Little Lever off licence internal January 2001
The owner kindly allowed me to photograph inside this off license (liquor store) just in the main shopping centre.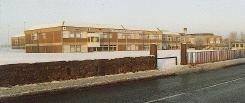 20k GIF 76k JPEG Little Lever School Specialist Language College January 2001
This is on the road up from Moses Gate.


The sports and leisure centre phone number is 01204 708250.

DISCLAIMER: Errors and Omissions Excepted.

[Home] [Bolton] [Index] [Gallery] [Webcam] [Updated] [Walk] [Drive] [Links]