[Home]
[Bolton]
[Index]
[Gallery]
[Webcam]
[Updated]
[Walk]
[Drive]
[Links]
Oxford Street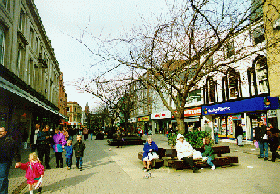 The encased steam engine is at the far end. Left of centre the tower of the Victoria Hall in Knowsley Street can be seen.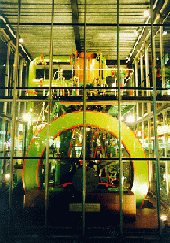 This is the Corliss Engine, and was made in Bolton by Hick Hargreaves in 1866, and was used in Ford Ayrton and Co., Bentham, Yorkshire a silk spinning mill until 1969.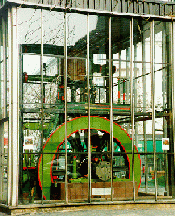 It was put in this case by the Bolton Corporation in 1973 when the Newport Street and Oxford Street pedestrianised area was opened. There is a web site dedicated to stationary engines such as this at http://homepage.ntlworld.com/fcrammond.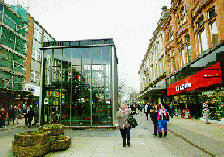 This is the far end of Oxford Street looking behind the corliss engine. There is a picture of a group of people stood outside the shop on the right, can you guess why?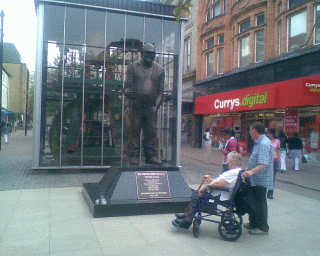 This image was taken on my mobile phone and is a very recent addition to Oxford Street as a tribute to the well known Boltonian Fred Dibnah. (Image will be replaced with higher quality one in time).


Go to Deansgate junction Knowsley Street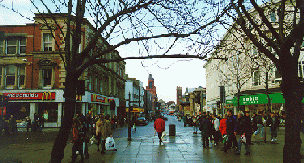 You can go onto Deansgate or into Knowsley Street.


Go into Victoria Square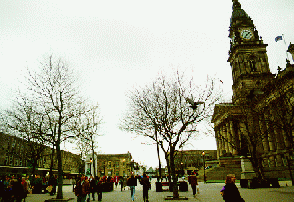 This will take you to the beginning of the virtual walk and past the start point too.


You may also go back the way you came by hitting your browsers BACK button.

Please email the webmaster to request additional depth, detailing what you want to see.

DISCLAIMER: Errors and Omissions Excepted.

[Home] [Bolton] [Index] [Gallery] [Webcam] [Updated] [Walk] [Drive] [Links]