[Home]
[Bolton]
[Index]
[Gallery]
[Webcam]
[Updated]
[Walk]
[Drive]
[Links]
Inside Westhoughton
Rather than many single pages, here's a selection of pictures taken inside various places in Westhoughton.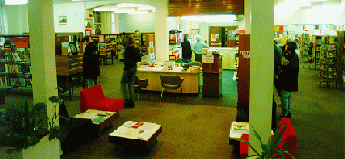 This is the library where I've carried out much of the research for these pages. It's at the back of the town hall. An upper floor is concerned with industrial and local history, the lower floor shown above contains the more standard fiction and non fiction stock.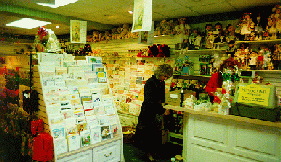 This is a card and gift shop in Market Street. Above it is a tea room for light refreshments. (This shop has now closed, but this picture remains for historical reference).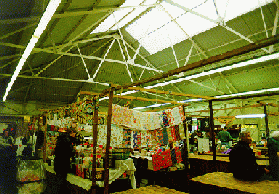 This is the market hall, very traditional, containing florists, fruiterers, butchers, hardware and clothing retailers, among others.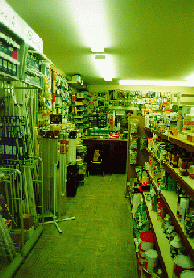 This is a hardware store in Westhoughton.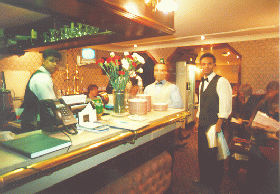 This is a very popular restaurant serving Indian cuisine.

Back outside into Westhoughton

A full index is available to all these pages.

DISCLAIMER: Errors and Omissions Excepted.

[Home] [Bolton] [Index] [Gallery] [Webcam] [Updated] [Walk] [Drive] [Links]