[Home] [Bolton] [Index] [Gallery] [Webcam] [Updated] [Walk] [Drive] [Links]
Bradshaw
Known as Bradeshagh in 1312, it is famous for its tower which is all that remains of a church. This is part of the district of South Turton. To the north is Bromley Cross, south is Castle Hill. East is known as Harwood.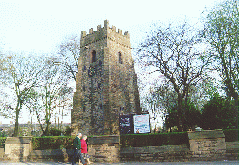 A bell still hangs in the tower, inscribed 'Ave Maria gracia plena' meaning 'Hail Mary full of grace'. The 16th Century tower itself is all that remains of the Chapel of Ease. It was restored during 1985/86 and rededicated on September 28th 1986.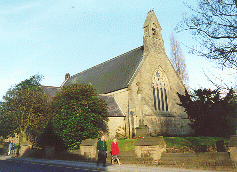 In 1872 this church replaced the one adjacent the tower. It is known as the church without a tower, dedicated to St. Maxentius, the only one in the country.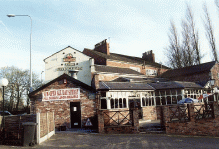 On the junction of Bradshaw Road, Lea Gate and Bolton Road.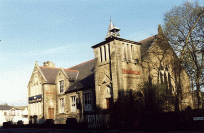 21k GIF 82k JPEG Old School House, Bradshaw 1996
On Lea Gate.


A full index is available to all these pages.

DISCLAIMER: Errors and Omissions Excepted.

[Home] [Bolton] [Index] [Gallery] [Webcam] [Updated] [Walk] [Drive] [Links]