[Home]
[Bolton]
[Index]
[Gallery]
[Webcam]
[Updated]
[Walk]
[Drive]
[Links]
Castle Hill
Southern district of Bradshaw, placed where Crompton Way (east), Crompton Way (northern) and Tonge Moor Road cross. There was no known castle at or near Bolton, so the origin of the name is unclear.

Castle Hill is also close to Firwood Fold the birthplace of Samuel Crompton.

South west of here is Thicketford Road.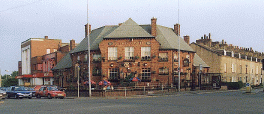 The pub takes its name from the area.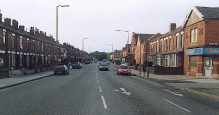 19k GIF 93k JPEG View north up Bradshaw Brow May 2000
North to Bradshaw.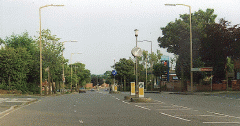 23k GIF 94k JPEG View down Crompton Way May 2000
Towards Firwood Fold and Thicketford.


Go to Tonge Moor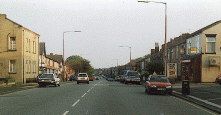 19k GIF 81k JPEG View down Tonge Moor Road May 2000
To Tonge Moor


Go to Thicketford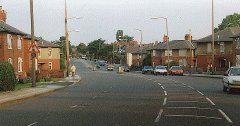 23k GIF 90k JPEG Crompton Way mid view to Thicketford May 2000 With a view to Top O'th Brow.

Please email the webmaster to request additional depth, detailing what you want to see.
DISCLAIMER: Errors and Omissions Excepted.
[Home] [Bolton] [Index] [Gallery] [Webcam] [Updated] [Walk] [Drive] [Links]