[Home]
[Bolton]
[Index]
[Gallery]
[Webcam]
[Updated]
[Walk]
[Drive]
[Links]
Thicketford Road
Between Castle Hill to the north west and Breightmet to the south west, Thicketford Road leads from the south-western section of Crompton Way to Harwood and Top o'th' Brow.

The name is attributed to the bridge over Bradshaw Brook, and one possible origin for the name is a ford which crossed the brook surrounded by a thicket, (band of trees). A local document refers to this ford as Th'Igh Gate (gate meaning way), this being High Gate Ford which has now become Thicketford.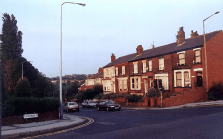 26k GIF 69k JPEG Thicketford Road view to Top o'th Brow June 2000
Withins School can be seen.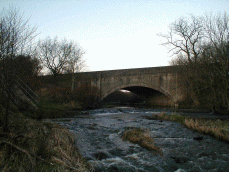 The bridge from the river.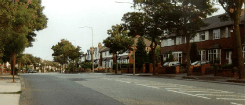 25k GIF 62k JPEG Crompton Way view south June 2000
This takes you down towards Breightmet or Haulgh.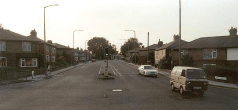 22k GIF 43k JPEG Crompton Way view north June 2000
Leading up to Castle Hill.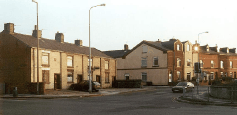 22k GIF 50k JPEG Thicketford Road view west to Tonge June 2000
Leading to Tonge.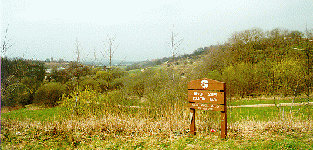 .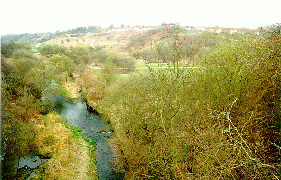 .





Please email the webmaster to request additional depth, detailing what you want to see.

DISCLAIMER: Errors and Omissions Excepted.

[Home] [Bolton] [Index] [Gallery] [Webcam] [Updated] [Walk] [Drive] [Links]