[Home]
[Bolton]
[Index]
[Gallery]
[Webcam]
[Updated]
[Walk]
[Drive]
[Links]
Crompton Way (west)
A continuation of the northern section of Crompton Way, the eastern section runs from Castle Hill in the north, down through Thicketford, and south to Breightmet. Just off the top of Crompton Way is Firwood Fold.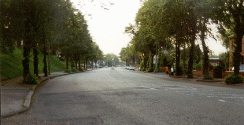 24k GIF 67k JPEG Start of Crompton Way June 2000
Looking north to Thicketford.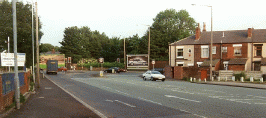 24k GIF 61k JPEG Crompton Way junction with Bury Road June 2000
Southern end.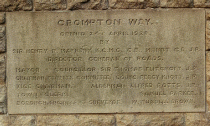 25k GIF 100k JPEG Crompton Way opening plaque June 2000
Crompton Way opened 24th April 1928 by Sir Henry P. Maybury.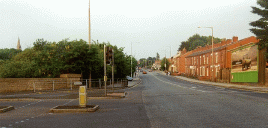 23k GIF 56k JPEG Bury Road east to Breightmet June 2000
To Breightmet.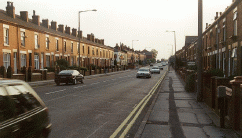 26k GIF 71k JPEG Bury Road west to Haulgh June 2000
To Haulgh.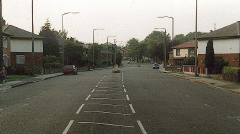 25k GIF 92k JPEG Crompton Way mid to northern section May 2000
Taking you to Thicketford.





Please email the webmaster to request additional depth, detailing what you want to see.

DISCLAIMER: Errors and Omissions Excepted.

[Home] [Bolton] [Index] [Gallery] [Webcam] [Updated] [Walk] [Drive] [Links]