[Home]
[Bolton]
[Index]
[Gallery]
[Webcam]
[Updated]
[Walk]
[Drive]
[Links]
Bromley Cross
This area is a township of Bradshaw. It was named from an ancient cross, called Kershaw's Cross, which has long since gone. The family name of Bromley was also known as Bromiley.

South west of here is Eagley, north is Last Drop Village, south is Harwood. North east is Jumbles, west is South Turton.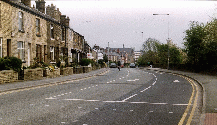 25k GIF 78k JPEG Darwen Road view east April 1999
At the Hospital Road junction.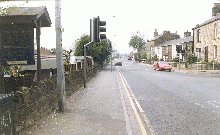 24k GIF 76k JPEG Darwen Road view west April 1999
On the left of this picture is the well shaped sign for the Last Drop Village.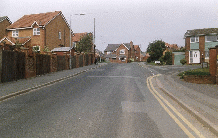 This road leads up to Last Drop Village.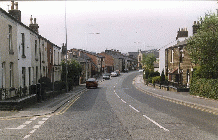 27k GIF 78k JPEG Darwen Road east view west April 1999
This is in the direction of Dunscar, behind this view leads to South Turton.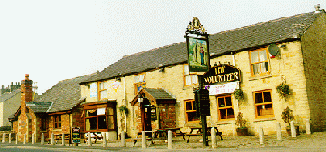 36k GIF 77k JPEG Volunteer, Bromley Cross 1995
A well known public house.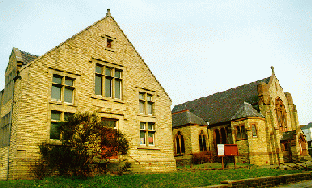 Please email the webmaster to request additional depth, detailing what you want to see.
DISCLAIMER: Errors and Omissions Excepted.
[Home] [Bolton] [Index] [Gallery] [Webcam] [Updated] [Walk] [Drive] [Links]