[Home]
[Bolton]
[Index]
[Gallery]
[Webcam]
[Updated]
[Walk]
[Drive]
[Links]
Dunscar
The name of this place appears as Dungecarre in the 12th century, Dundgecarre in the 17th century, but the derivation is thought to come from Old English 'dynge' meaning dung, and Old English 'carr' meaning marsh. Dunscar Fold has some 18th century built stone cottages, occupied by the descendents of Joseph Walsh.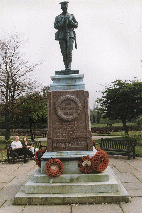 25k GIF 79k JPEG Dunscar and Egerton War memorial April 1999
Going south takes you to Eagley and further to Astley Bridge. North of here is Egerton, east is Last Drop Village, south east is Bromley Cross.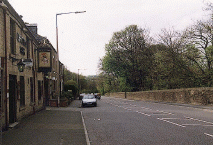 27k GIF 111k JPEG Cheatham Arms on Blackburn Road May 1999
Blackburn Road from Astley Bridge.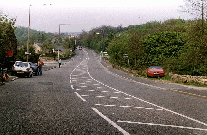 25k GIF 91k JPEG Blackburn Road north into Dunscar April 1999
The road from Astley Bridge.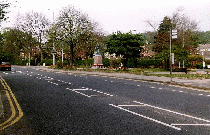 25k GIF 99k JPEG Darwen Road Blackburn Road junction April 1999
This road carries on towards Egerton.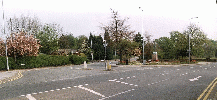 18k GIF 66k JPEG Blackburn Road Darwen Road junction April 1999
Ahead at this junction takes you into Bromley Cross.





Please email the webmaster to request additional depth, detailing what you want to see.

DISCLAIMER: Errors and Omissions Excepted.

[Home] [Bolton] [Index] [Gallery] [Webcam] [Updated] [Walk] [Drive] [Links]