[Home]
[Bolton]
[Index]
[Gallery]
[Webcam]
[Updated]
[Walk]
[Drive]
[Links]
Eagley Mill Village
Eagley, part of the South Turton district of Bolton, was a mill village which grew around mills. Running water in a natural valley provided an ideal setting for a number of mills. Close by is Dunscar, and north east is Bromley Cross.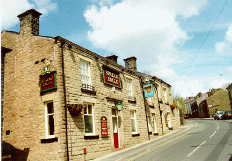 The housing in this area is very desirable, many being of stone built cottages.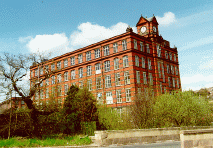 These mills is a listed building and is being converted into 1, 2, 3 and 4 bedroomed apartments.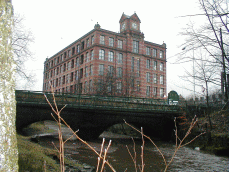 30k GIF 168k JPEG Eagley Mill and Bridge (c) 2003
A full index is available to all these pages.
DISCLAIMER: Errors and Omissions Excepted.
[Home] [Bolton] [Index] [Gallery] [Webcam] [Updated] [Walk] [Drive] [Links]