[Home]
[Bolton]
[Index]
[Gallery]
[Webcam]
[Updated]
[Walk]
[Drive]
[Links]
Farnworth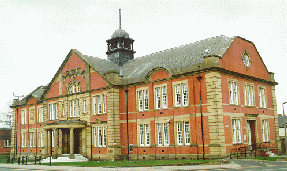 The name Farnworth means "the enclosure among the ferns" and according to a source dated 1787, the area was overrun with ferns. The earliest recorded name is Ffornword (from a land survey in 1282), becoming Ferneworth before it's modern name. In the 13th Century, the area was jointly owned by two landlords of Manchester and Barton, but this passed to several families, notably the Levers and the Hultons.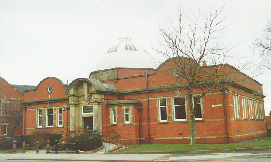 This is a branch library for Bolton Metropolitan Borough, the Carnegie Library adjacent to the town hall. The town hall itself started service on March 30th 1909.


The industrial history starts in 1611 when George Hulton dug the first coal pits. By 1848 there were 20 pits in the area. There is a series of underground canals beneath Farnworth which were used to transport coal to Worsley, dug in the early 1800's.

One of the earliest paper mills in Lancashire was built by the Crompton family in Farnworth. The first steam weaving mill was opened in 1828 by James Rothwell Barnes, later becoming a spinning mill, and the first iron foundry was opened in 1838. Central Park was opened on October 12th 1864. Farnworth Streets started to be lit by gas from September 6th 1860, Thomas Brown from Kearsley was the first lamplighter.

The first post office in Farnworth opened in 1836. Prior to that post was collected from Bolton. St John's, Farnworth's parish church, was consecrated in September 1826 by the Bishop of Chester. From 1827, Farnworth Wakes started in September an annual holiday period when a fair visits the town.

The River Irwell and the River Croal flow though Farnworth, and Crompton Lodges, which is reclaimed land from former mine workings, is a popular walking and picnicking spot in summer.


The sports and lesiure centre for Farnworth can be telephoned on 01204 334477.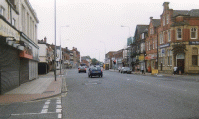 18k GIF 52k JPEG Market Street Farnworth view south 1999
This is a modern day view of Market Street.


The Card and Gift Centre shop in Farnworth, with greetings cards, balloons, chocolates and party ware has a web site at http://www.cardandgiftcentre.co.uk/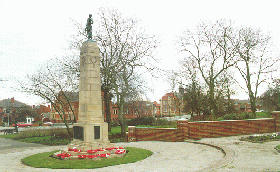 This memorial stands at one end of Farnworth Park.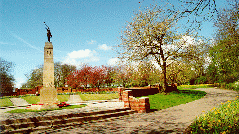 Another view of the same.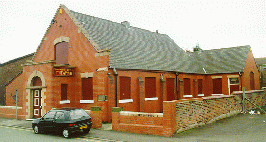 Farnworth Little Theatre is host to amateur dramatic productions. They have another web page at UKTW which lists current and past productions.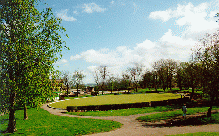 This is a bit of a local joke, being challenged to bowl into the corner of the Farnworth bowling green. It's round!


At the northern end of Farnworth is Moses Gate and St Peter's Way, south east is M61 Kearsley junction. In the south is Longcauseway, the west Highfield, Dixon Green and Hollins.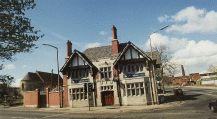 This is at the end of Plodder Lane.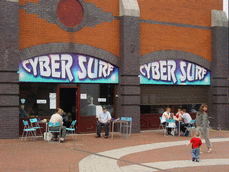 32k GIF 122k JPEG Cyber Surf Farnworth August 2003
Web cafe near the market centre.


Another area not documented is Harper Green where there is a sports and leisure centre, phone number is 01204 701946.

DISCLAIMER: Errors and Omissions Excepted.

[Home] [Bolton] [Index] [Gallery] [Webcam] [Updated] [Walk] [Drive] [Links]