[Home]
[Bolton]
[Index]
[Gallery]
[Webcam]
[Updated]
[Walk]
[Drive]
[Links]
Hunger Hill
Between junction 5 of the M61 and Knutshaw Bridge on the A58 is Hunger Hill. The name is common for bleak and bare hills, from the Old English 'hungor' meaning sparse pasturage.

This is the high land over Snydale. This name could be derived from the Old English 'snaed' meaning rough land, but old records have mention of Swinhill, a corruption of Swine Hill, but also mentioned is Sniddle meaning gate.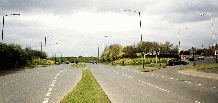 17k GIF 46k JPEG M61J5 from Hunger Hill April 1997
To the motorway junction and Chequerbent. On the right of this picture is the course of the original Bolton Road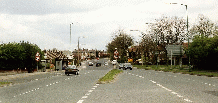 Towards the town centre. On the left is the Barton Grange garden centre, built on the site of the Deane Victoria Colliery, and the restaurant in the garden centre has old photographs and is themed on colliery life.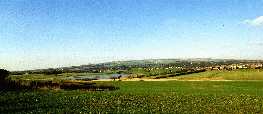 23k GIF 78k JPEG View north from Hunger Hill April 1997
The view north to Winter Hill.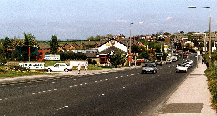 20k GIF 77k JPEG View to Knutshaw Bridge from Hunger Hill summer 1999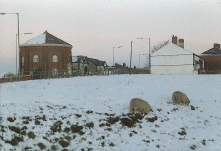 25k GIF 88k JPEG Top of Bolton Road Hunger Hill January 2001
Not strictly part of Hunger Hill, but in fact on the original route to Hunger Hill on the crest is this old water tower now converted into a house, seen here in the snow.





Please email the webmaster to request additional depth, detailing what you want to see.

DISCLAIMER: Errors and Omissions Excepted.

[Home] [Bolton] [Index] [Gallery] [Webcam] [Updated] [Walk] [Drive] [Links]