[Home]
[Bolton]
[Index]
[Gallery]
[Webcam]
[Updated]
[Walk]
[Drive]
[Links]
Knowsley Street
Some pictures from 1949 of Knowsley Street are available in the then and now pages. At the bottom of this page are some pictures from 1932 when Knowsley House was being built.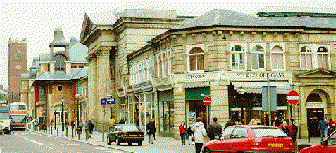 Corporation Street leads to the right.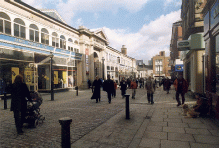 28k GIF 97k JPEG Corporation Street from Knowsley St March 2000
Corporation Street leads to Bridge St.


Go into Market Hall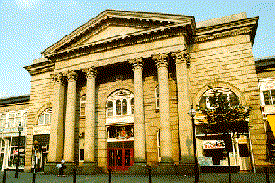 This is an original entrance to the Victorian market hall which was first opened in 1855. This entrance is almost exactly opposite the Victoria Hall (see later picture)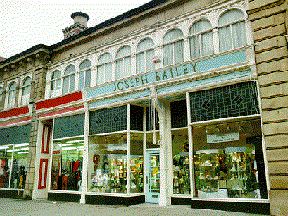 Joseph Bailey specialising in pottery, one of the many shops in the market hall.


Go into Market Place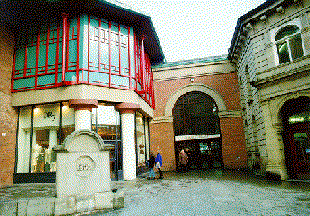 On the left is a datestone, 1852, and the building on the left is part of the new Market Place, opened in 1988. To the right is the facade of the refurbished Market Hall.


Go to the top of Knowsley Street onto St George's Road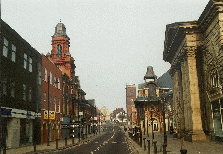 26k GIF 93k JPEG North down Knowsley Street 1996
from where you can also go into the craft centre. This is a central view in a northerly direction.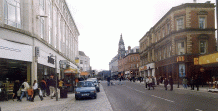 20k GIF 64k JPEG Knowsley Street mid view south February 2000
A view from opposite Victoria Hall.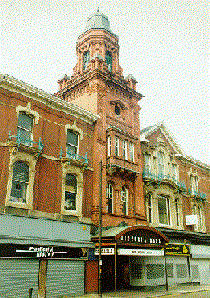 Victoria Hall entrance, the hall itself hidden behind the shops.

Bark Street is further north.


Go to junction with Deansgate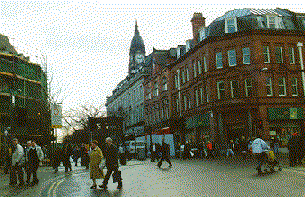 Where you can go into Oxford street or onto Deansgate.


A shop in this street is TV and video direct with a web site at http://www.tvandvideodirect.com/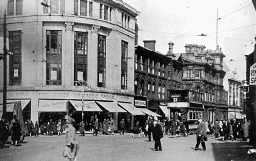 23k GIF 405k JPEG Knowsley House c1932 by permission
This is the finished building, and shown here as the Cobra Sports shop.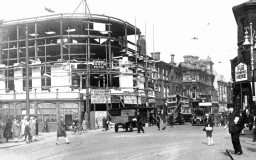 21k GIF 313k JPEG Knowsley House under construction c1930 by permission
This was taken during the construction. I am grateful to Austen Redman for permission to use these pictures. He has a selection of more Bolton pictures at http://www.geocities.com/austy72/


You may also go back the way you came by hitting your browsers BACK button.

Please email the webmaster to request additional depth, detailing what you want to see.

DISCLAIMER: Errors and Omissions Excepted.

[Home] [Bolton] [Index] [Gallery] [Webcam] [Updated] [Walk] [Drive] [Links]