[Home]
[Bolton]
[Index]
[Gallery]
[Webcam]
[Updated]
[Walk]
[Drive]
[Links]
Burnden and Rose Hill
Once home to the town's football team, Bolton Wanderers, now relocated to Middlebrook on the B6536 between Moses Gate and Bradshawgate in the virtual walk.

The name has its roots north of the English border and is derived from two Old English words used in the Scottish lowlands, 'burn' meaning brook and 'dene' or 'denu' meaning valley. The name means the stream in a valley (the River Croal). A name more commonly marked on the maps is Rose Hill for the same area slightly to the north.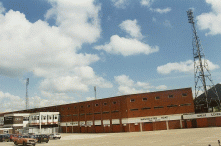 During its last season before it was moved to Middlebrook, many fans have fond memories of this venue, apparently built on beer crates to aid the drainage. This was the second home of the Trotter's, originally this was at Deane, Pikes Lane Stadium when they founded in 1888, but moved here to Burnden in 1895.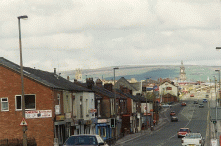 23k GIF 69k JPEG Manchester Road view north from Burnden 1997
View down Manchester Road towards the town centre.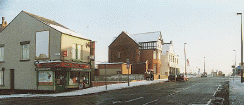 20k GIF 77k JPEG Burnden Manchester Road view south-west January 2001
This is out towards Kearsley and Farnworth.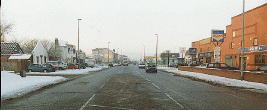 22k GIF 72k JPEG Manchester Road Burnden view north towards town January 2001
Further out of town.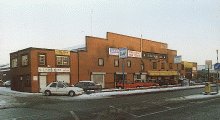 19k GIF 86k JPEG Taskers nightclub, Burnden January 2001
Snooker club and night club.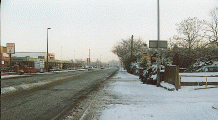 20k GIF 93k JPEG Manchester Road Burnden view south out of town January 2001
Looking toward the Great Lever area.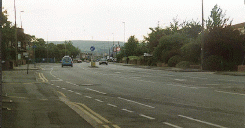 23k GIF 75k JPEG Manchester Road Burnden view towards town June 2000
This view from the end of Green Lane in Great Lever.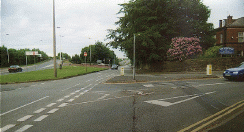 26k GIF 97k JPEG Manchester Road Burnden view south east June 2000
This leads to Moses Gate.





Please email the webmaster to request additional depth, detailing what you want to see.

DISCLAIMER: Errors and Omissions Excepted.

[Home] [Bolton] [Index] [Gallery] [Webcam] [Updated] [Walk] [Drive] [Links]