[Home]
[Bolton]
[Index]
[Gallery]
[Webcam]
[Updated]
[Walk]
[Drive]
[Links]
End of Bradshawgate junction with Trinity Street
South west of here is Burnden in the virtual drive. East is Springfield.

Go into Trinity Street


The Holy Trinity Church was consecrated on September 11th 1827. It is now a business centre.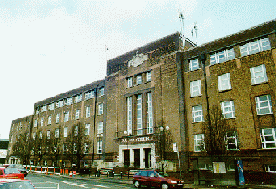 This is Bolton Community College http://www.bolton-community-college.ac.uk/, formerly known as Bolton Metropolitan COllege, or BMC. Behind this is the Excel sports and leisure centre, a facility that also is often host to various events, in Bridgeman Place.


Go into Bradshawgate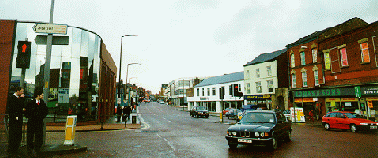 Talking you to Great Moor Street, on to Nelson Square and ultimately to Churchgate.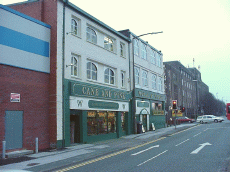 28k GIF 83k JPEG World of Wicker and Cane Country December 2000
This unique shop sells a lot of pine, cane and wicker furniture.


You may also go back the way you came by hitting your browsers BACK button.

Please email the webmaster to request additional depth, detailing what you want to see.

DISCLAIMER: Errors and Omissions Excepted.

[Home] [Bolton] [Index] [Gallery] [Webcam] [Updated] [Walk] [Drive] [Links]