[Home]
[Bolton]
[Index]
[Gallery]
[Webcam]
[Updated]
[Walk]
[Drive]
[Links]
River Croal
This page contains a few pictures of the Croal which is the principal river of Bolton on which early industry and life was built. Quite a lot of the river runs culverted, and there is a web site dedicated to the exploration of these sections at http://www.geocities.com/urbexers/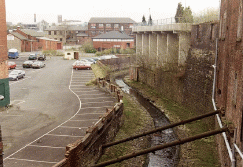 36k GIF 111k JPEG River Croal mid west town March 2000
.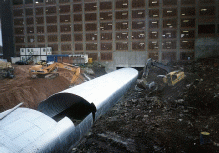 28k GIF 104k JPEG The Croal being covered for new development c1997
This picture was taken during the early stages of the new development being built on Bridge Street.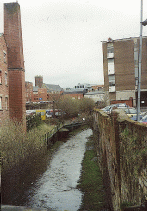 26k GIF 137k JPEG River Croal mid west of town April 2001
Edmund Street links Bark Street and West end of Deansgate.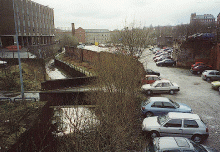 30k GIF 165k JPEG River Croal mid town April 2001
This is taken a little off Bark Street You should be able to make out the top of the gasometers in Spa Road.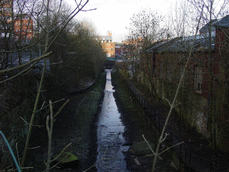 35k GIF 143k JPEG River Croal view from Churchgate December 2002
This is a more up to date image of the one that appears in Churchgate.





Please email the webmaster to request additional depth, detailing what you want to see.

DISCLAIMER: Errors and Omissions Excepted.

[Home] [Bolton] [Index] [Gallery] [Webcam] [Updated] [Walk] [Drive] [Links]