[Home]
[Bolton]
[Index]
[Gallery]
[Webcam]
[Updated]
[Walk]
[Drive]
[Links]
Spa Road
From the end of Deansgate to the east at its junction with Moor Lane, under Queens Park and to Gilnow Mill.

North of here is Gilnow leading to Heaton..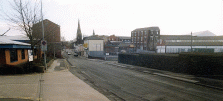 With the Spa Road technology centre on the left looking towards the town centre.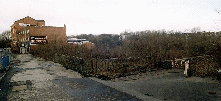 18k GIF 55k JPEG Site of Nevada Rollerskating Rink on Spa Road March 2000
Destroyed by fire in the 1980's many Bolton people have fond memories of this roller skating venue.


North of here is Chorley New Road and Chorley Old Road junction up Chorley Street.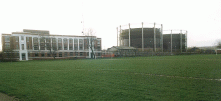 13k GIF 46k JPEG Spa Road west and the Gasometers March 2000
These gasometers are clearly seen in the 1969 film Spring and Port Wine.

South of here takes you up College Way to the junction of Deane Road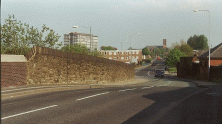 21k GIF 66k JPEG Mayor Street view south to College Way May 2000
This is Mayor Street leading from the junction of Spa Road and Park Road to the end of College Way.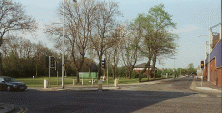 23k GIF 88k JPEG Spa Road junction with Park Road and Mayor Street April 2000
The gasometers can be seen at the far right, to the left is Park Road, and Spa Road crosses behind this picture leading to Gilnow Mill.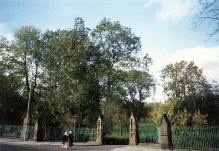 30k GIF 131k JPEG Queens Park entrance from Park Road 1998
From Spa Road onto Park Road, this takes you into Queens Park.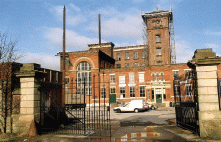 28k GIF 106k JPEG Gilnow Mill off Spa Road March 2000
Please email the webmaster to request additional depth, detailing what you want to see.
DISCLAIMER: Errors and Omissions Excepted.
[Home] [Bolton] [Index] [Gallery] [Webcam] [Updated] [Walk] [Drive] [Links]