[Home]
[Bolton]
[Index]
[Gallery]
[Webcam]
[Updated]
[Walk]
[Drive]
[Links]
Chorley New Road junction Chorley Old Road
Chorley Street leads south to Spa Road or into Bark Street, west along Chorley New Road to Heaton, north west into Chorley Old Road towards Halliwell.

East is St. George's Road.

At this junction used to be a horse trough, which is now located in Moss Bank Park (not pictured).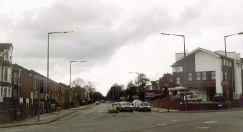 22k GIF 55k JPEG Start of Chorley New Road April 1999
Landmark House on the right is on the corner of the junction of the old and new roads. This roads leads across the top of Queens Park to Heaton.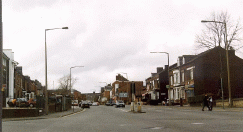 22k GIF 56k JPEG Start of Chorley Old Road April 1999
This takes you into Chorley Old Road which takes you to Doffcocker.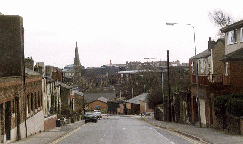 26k GIF 59k JPEG Chorley Street south into town centre April 1999
This takes you down to Spa Road at its junction with Moor Lane.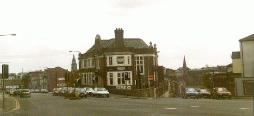 17k GIF 49k JPEG View into top of St. George's Road February 2000
Leading down to the junction of Marsden Road.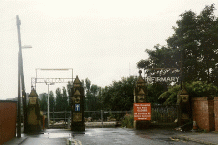 21k GIF 73k JPEG Remains of Bolton Royal Infirmary 1998
The service has now moved to Bolton General off Plodder Lane at Farnworth and the area is now being redeveloped. Hospital Saturday was the organisation which provided much of the funding for the infirmary, the research page has a general request for information from http://www.hospital-saturday.org.uk/.





Please email the webmaster to request additional depth, detailing what you want to see.

DISCLAIMER: Errors and Omissions Excepted.

[Home] [Bolton] [Index] [Gallery] [Webcam] [Updated] [Walk] [Drive] [Links]