[Home]
[Bolton]
[Index]
[Gallery]
[Webcam]
[Updated]
[Walk]
[Drive]
[Links]
Marsden Road
Linking the end of Deansgate and Moor Lane and its junction with Spa Road, to St. Georges Road.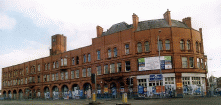 18k GIF 63k JPEG Marsden Street Fire Station (disused) March 2000
Due to be demolished to make way for flats.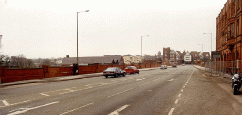 19k GIF 51k JPEG Marsden Road view north March 2000
Leading up to the junction of St. Georges Road and Topp Way.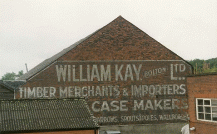 Please email the webmaster to request additional depth, detailing what you want to see.
DISCLAIMER: Errors and Omissions Excepted.
[Home] [Bolton] [Index] [Gallery] [Webcam] [Updated] [Walk] [Drive] [Links]