[Home]
[Bolton]
[Index]
[Gallery]
[Webcam]
[Updated]
[Walk]
[Drive]
[Links]
Moor Lane
This stretches from Bolton Institute down to Deansgate, past the Ashburner Street market, the Moor Lane bus station, to the corner of St Paul's church with Deansgate, at the corner of Spa Road. It also leads onwards to Marsden Road.

Go onto Ashburner Street


This recently pedestrianised area contains a number of covered stalls, and the Ashburner Street covered market hall, fish and poultry market.


You may go inside Ashburner Street Market Hall

You can go along Deansgate which will take you into the town centre.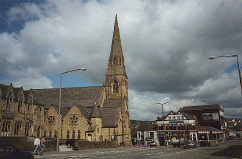 32k GIF 116k JPEG St. Pauls on Moor Lane May 2000
St Pauls has a web site at http://www.horrockses.freeserve.co.uk/.


Go onto Marsden Road.

Go onto Spa Road.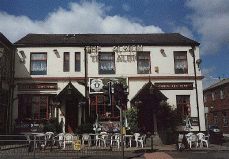 32k GIF 123k JPEG The Albion on Moor Lane May 2000
This faces the market.





Go to Bolton Little Theatre which is just off Moor Lane.


Go to Derby Street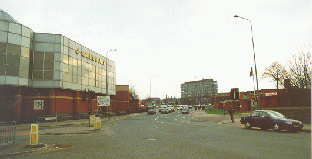 The distinctive tower block of Bolton Institute is centre right, with J.Sainsbury a supermarket chain on the left.


Go in to Bolton Institute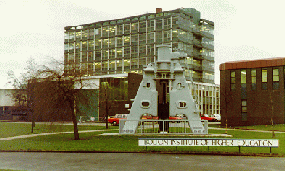 You may also go back the way you came by hitting your browsers BACK button.
Please email the webmaster to request additional depth, detailing what you want to see.
A full index is available to all these pages.
[Home] [Bolton] [Index] [Gallery] [Webcam] [Updated] [Walk] [Drive] [Links]
DISCLAIMER: Errors and Omissions Excepted.