[Home] [Bolton] [Index] [Gallery] [Webcam] [Updated] [Walk] [Drive] [Links]
Bolton's Nightlife
There's a variety of entertainment after the sun has set. This is a short view of the more energetic. Bolton has a number of nightclubs and late bars. The general hours of these establishments is Fridays and Saturdays is 21:30 till 02:00 local time. One or two venues open till later, and some open weekdays as well. This is a selection, which will be added to as information and pictures become available.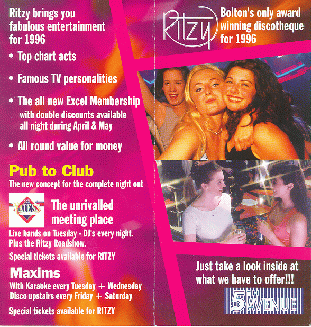 Ritzy is a twin-club, part of a UK chain, although each club retains their own identity. 5th Avenue is part of the same complex, but with a separate sound system and dancefloor. You pay to go either into Ritzy, or into 5th Avenue, however 5th Avenue clients may pass through into Ritzy at no extra charge on Saturday evenings. On Fridays, Ritzy customers may go into 5th Avenue. More details on the nights and internal and external pictures are here.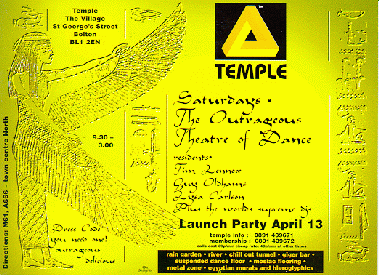 This is a new club recently opened. It is fast gaining a reputation for good music, particularly as a dance venue.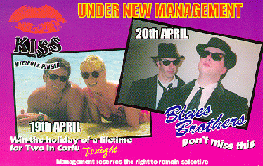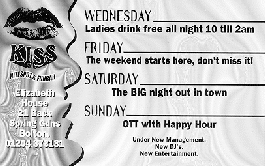 Kiss is a small nightclub on the southern side of town.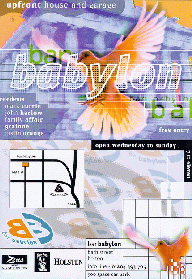 This is a pub with dance music. You can see the outside of this in the virtual walk.

A full index is available to all these pages.

DISCLAIMER: Errors and Omissions Excepted.

[Home] [Bolton] [Index] [Gallery] [Webcam] [Updated] [Walk] [Drive] [Links]