[Home]
[Bolton]
[Index]
[Gallery]
[Webcam]
[Updated]
[Walk]
[Drive]
[Links]
Industrial history of Bolton
As with many early settlements, the river and valley was the main reason for settlers to choose Bolton. Agriculture was the chief occupation of the residents, the moors ideal grazing land, the fleece of the sheep weaved for its local population. Although initially the textiles made were for local use, word spread about the quality, and at around 1100 A.D., government officials of Richard I were appointed to measure and mark the cloth. This reputation attracted Flemish weavers to settle in Bolton about 1337. They introduced spinning and weaving, and also clog making. It was still a cottage industry and the town gained a reputation for quality, with more textile workers drawn to the industry, producing wool garments. In around 1540 John Le'land, antiquary to Henry VIII wrote "Bolton Moore market stands most my cottons and coarse yarns. Divers villages in the moores about Bolton do make cottons. They burn at Bolton some canale, but more se cole, of which the pittes be not far off". (Reference to 'cottons' was in fact wool, cotton came around 100 years later). Evidence indeed that coal was used in Bolton, and the existence of an industry in the villages about Bolton.

Cotton was first produced in 1641, and the textile trade continued with fulling, the washing, shrinking and thickening of cloth. Velvets made from cotton were first made in around 1756 by Jeremiah Clarke, muslins and cotton quiltings in 1763 by Joseph Shaw. The industry was still cottage based, and development was slow but helped by the inventions of James Hargreaves' Spinning Jenny in 1768, and Richard Arkwright's (A barber from Bolton) Water Frame. A year later in 1769 James Watt patented the steam engine, used to drive machinery from coal dug locally. Mechanisation took a big leap forward with the invention of the spinning mule, by Bolton-born Samuel Crompton (1753 - 1827) in 1779, permitting a much finer and stronger yarn to be made. A statue of Crompton was erected in Nelson Square in 1862. The first spinning mill was built in 1780. More information on Bolton's part in the industrial revolution can be found at http://www.cottontimes.co.uk. A page suggested to me with more general details on this era in the British Isles is available at http://www.fibers.com/main/industrial-revolutions-textile-industry

The original water supply for Bolton came from wells 1792, but the growing population needed a bigger supply, and in 1824 the Belmont Reservoir was built. in 1938 there were 11 reservoirs providing on average 73.5 million litres (16.5 million gallons) of water per day.

Bolton Gas Company was formed on February 11th 1818, and Bolton's streets were first lit by gaslamp on May 1st 1819. This private company passed under the control of Bolton Corporation on June 30th 1872. By 1938 there were 7674 gas lamps, 478 sodium vapour lamps, 19 mercury vapour lamps and 117 gas filled lamps within the borough.

Churchgate was the site of the first markets, however in 1824, the market was too big for this area so moved to the Market Square, (today called Victoria Square). The market was transferred into the Market Hall in 1855, and the town hall was built on the site of the old market.

The railways brought many other industries to the area, including a major railworks at Horwich. One of the worlds first railways open was the Bolton and Manchester Railway, opened on May 29th 1828. Bolton to Leigh Railway, built by George and Robert Stevenson and opened on July 1st 1828, with one of Stephenson's own locomotives, called "The Witch". From Bolton, Britain's coal industry was supported by ancillary manufacturers, machine making and general engineering. The Bolton to Manchester passenger rail service opened April 1st 1875.

The Manchester, Bolton and Bury Canal was built between 1795 and 1810.

A paper industry brought prosperity to the town, Thomas Bonsor Crompton patented a method of continuously drying paper in 1820 which was a significant breakthrough for the industry.

On September 1st 1880 municipal transport started with horse drawn trams, but in 1899, the first electric tram service started. In 1928 there was 60 miles of tramways carrying 58 million passenger - journeys per year. By 1938 trams were giving way to electric trackless trolley buses, as well as petrol and oil buses.




By 1850, Bolton's industry comprised bleaching, calico printing, coal mining, heavy chemicals, heavy engineering, leather tanning, papermaking, rope making, textiles and many other smaller industries.

An estimate from 1838 stated that 8,621 were working in the cotton trade. In 1911, there were 15,000 men and 21,000 women employed in the textile industry. In the 1921 census, 33,000 were employed in textiles, 7000 in commercial and financial, 4600 in transport and communications, 4000 in coal mining and quarrying, 2200 in woodworking, 2000 in building trades, 900 in paperworks, 900 in agriculture, 800 in painting, 700 in leather working, and 500 in electrical industry. Of the number of mills, in the 1950's there were still 103 cotton mills, in 1966 there were 34, by 1979 just 8 remained.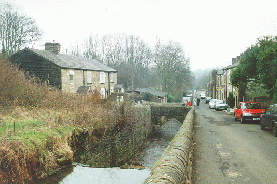 In the 1820's at Barrow Bridge, an industrial village was started by Thomas Bazley and Robert Gardner. By 1835 there was a cotton spinning and doubling mill. in 1836 there was a co operative shop managed by a committee of workmen from the mills. Wages were paid on Friday evenings and Saturday half-day closing was applied in the mills to permit shopping by the mill workers wives. It turned into a self contained economic, social and educational community, and was visited by Benjamin Disraeli in 1840, who incorporated into his novel "Coningsby", under the name "Millbank". On October 11th 1851 the Prince Consort visited the village. The mill closed in 1877, the mill demolished, but many of the cottages remain in this beauty spot. On February 16th 1880, a telephone connection was established between Bolton and Manchester.

Bolton's first power station opened on 31st October 1894 from Spa Road. The electricity generating station Back o'th'Bank started supplying Bolton on September 3rd 1914.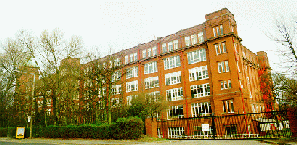 In 1929, there were 247 cotton mills and 26 bleaching and dying works, the last big cotton mill to be built was in 1926 at Astley Bridge by Sir John Holden.

Some of Bolton's history is dated on plaques around the marketgate cross in Churchgate.


DISCLAIMER: Errors and Omissions Excepted.

[Home] [Bolton] [Index] [Gallery] [Webcam] [Updated] [Walk] [Drive] [Links]