[Home] [Bolton] [Index] [Gallery] [Webcam] [Updated] [Walk] [Drive] [Links]
Higher Bridge Street
Higher Bridge street run from Bridge Street junction with St Georges Road and St. Georges Street with Blackburn Road.


Go west into St Georges Road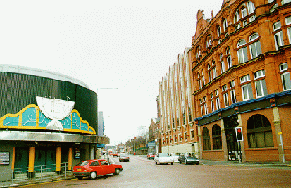 This will take you to St Georges Craft Centre and the junction with Knowsley Street. The building on the left hand corner is the former Ritzy nightclub complex, now called Ikon, and there's more detail in the nightlife section.


Go into St. Georges Street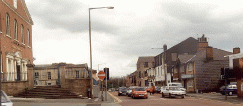 19k GIF 51k JPEG St. Georges Street view east April 2000
The former Little Bolton Town Hall is on St. Georges Street and it also leads to Folds Road.


Go into Bridge Street


18k GIF 44k JPEG Top of Bridge Street April 2000
Bridge Street towards the town centre.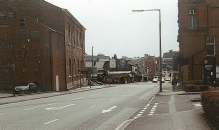 28k GIF 100k JPEG Higher Bridge Street view south to town June 2000
The Stanley Casino is on the left of this picture.


Go onto Blackburn Road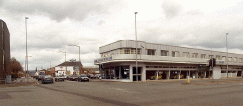 18k GIF 45k JPEG Higher Bridge Street view north March 2000
View towards Blackburn Road and Halliwell.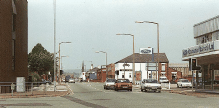 23k GIF 90k JPEG Higher Bridge Street mid to north June 2000
The Globe pub right of centre and the Iron Church spire can be seen.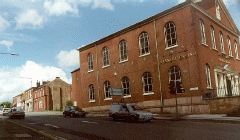 27k GIF 83k JPEG Junction Higher Bridge Street and St Georges St. May 2000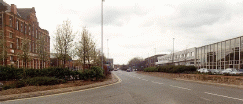 20k GIF 57k JPEG Topp Way from Folds Road view west March 2000
This takes you into Topp Way. Clarence Street Adult Education centre is on the left.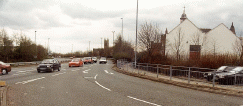 20k GIF 59k JPEG Northern end of St. Peters Way March 2000
This ends at a junction with Higher Bridge Street.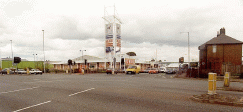 17k GIF 51k JPEG Turton Street and Bolton Gate retail park March 2000
This is the Gate Retail park.


You may also go back the way you came by hitting your browsers BACK button.

Please email the webmaster to request additional depth, detailing what you want to see.

DISCLAIMER: Errors and Omissions Excepted.

[Home] [Bolton] [Index] [Gallery] [Webcam] [Updated] [Walk] [Drive] [Links]